Product Description
Product Description
Equal Pipe to Pipe Connector
System Advantages:
– Better Performance
– Higher Sustainability
– More Efficient
– More Flexible Access
– Better Energy Efficiency
Product Advantages:
– Sleek internal surface
– Low pressure loss for the arc bending
– Full bore design pipe fitting
– Safe connection with bulge loop and staple bolt
– Spatial active sealing technology
– Gooseneck type quick connection mode
1. Complete Reliability
Removable and reusable components, perfect for your factory environment
Fast installation of shunt device and branch pipeline, convenient adjustment of production line
Rich interfaces and accessories, suitable for any system
All components are nonflammable
2. Better Corrosion Resistance than 304 Stainless Steel
Anti-corrosion Internal Surface Treatment of Aluminum Alloy Pipe
Alkali and acid corrosion resistance
Internal surface always clean, no pressure loss of the pipe network system
3. Easy Operation
Pipelines and connectors can be installed immediately without additional treatment — no pre construction preparation is required
Fast assembly, no welding, gluing or stranding required – time saving
Easy assembley- no need for training
Light weight, easy for cutting pipes — easier to work on site
Directly use — the system can be tested and used immediately
4. Energy Saving
Consistently high quality interior surfaces – clean air
Low friction of inner surface — high flow performance
Precise pipe diameter – optimized sealing
Automatic filling type large contact surface sealing system ,no leakage
5. Excellent Resistance against the Following Environments
Corrosion
Mechanical vibration
Thermal variations
U.V
Compressor oil
6. Durable, Beauty
Electrostatic spraying when leaving the factory
Standard color, beautiful appearance
Product Parameters
Equal Pipe to Pipe Connector
| | | | |
| --- | --- | --- | --- |
| Product model | Nominal diameter mm | W mm | Hmm |
| 11 571030 | DN20 | 48 | 52 |
| 22 571030 | DN25 | 53 | 52 |
| | | | |
| --- | --- | --- | --- |
| | DN40 | 80 | 75 |
| 55 5710 30 | DN50 | 90 | 75 |
| 66 5710 30 | DN65 | 122 | 106 |
| 77 5710 30 | DN80 | 142 | 106 |
| 88 5710 30 | DN100 | 158 | 106 |
| 99 5710 30 | DN125 | 180 | 106 |
| CC 5710 30 | DN148 | 224 | 130 |
| BB 5710 30 | DN200 | 280 | 130 |
Product Category & Application
Upipe dedicates to the sustainable, efficient and energy efficiency fluid transportation system
Company Profile
HangZhou JIEU FLUID TECHNOLOGYCO., LTD. is a manufacturing company specialized in aluminum pipe, pipe fitting and industrial aluminum profile, which integrated in R&D, production, sales and installation. The group locates at economic and technological development zone of HangZhou, ZheJiang , with a floor space of 200 mu and total investment of 180 million yuan. With 5 aluminum alloy tube extrusion production lines, 3 deep processing production line for finished products, and 2 production lines for industrial aluminum profile, the annual production capacity can be 3,000 tons of aluminum alloy pipe and 8,000 tons of industrial aluminum profile. It has become the large-scale aluminum alloy manufacturer with first-class technical equipment as it has the state-of-the-art production and inspection equipment, including mold center, inspection center, R&D and other equipment imported from Germany, South Korea and Japan.
The company engages in the innovation and deep processing of non-ferrous materials and has launched high intensity aluminum alloy pipe, stainless-steel pipe, copper-aluminum composite pipe, aluminum pipe with internal thread, high-frequency welding of aluminum alloy collector pipe and pipe fittings, satisfying the demands of customers across the world with more diversified and better products.  
Our Customers
With the sustained innovation in design, JIEU strives to improve the reliability and durability of the products constantly. With the complete innovation, strict working condition design and rigorous quality control, JIEU ensures the production of high-quality products, providing powerful technical support for every project while minimizing your cost. JIEU will offer you with the perfect total solution for the fluid transportation so as to realize the optimal return of investment and safeguard the efficient productivity of customers.
Exhibition
Certifications
After Sales Service
Ten-year quality guarantee
Our company will replace or repair the product free of charge for the quality problem within 10 years from the installation and acceptance of UPIPE series product.
The exclusion clause shall not cover the problem or damage caused by the following reasons, which will be included but not limited to the following:
1. The product or component has been out of the warranty period, except for the product with extended quality assurance service.
2. The product has not been installed according to our stipulation or exceeded the applicable scope stipulated by our company. The product fails to be operated according to our company's manual and requirements of pertinent installation and maintenance document or it has been applied in a working environment that is against our stipulation. The damage caused by improper installation, storage or operation (for example, the ambient temperature is too high, too low or in a corrosive environment or hit by external force and so on.)
3. The breakdown or damage caused by unauthorized installation, repair, modification or dismounting performed by our company's after-sales personnel or the designated service agent, except for the third-party after-sales service agency entrusted by the company.
| | |
| --- | --- |
| After-sales Service: | Ten-Years Quality Guarantee |
| Warranty: | Ten-Years Quality Guarantee |
| Connection: | Press Connection |
| Structure: | Vertical |
| Flexible or Rigid: | Rigid |
| Material: | Alloy |
Customization:

Available

|

Customized Request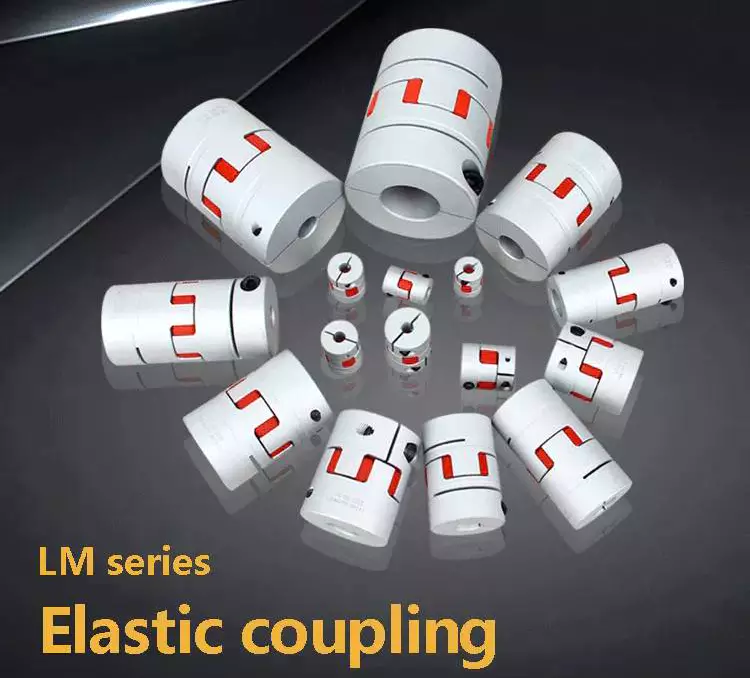 What Is a Coupling?
A coupling is a device that connects two shafts together. It transmits power from one to the other and is used to join rotating equipment. It can also allow for some degree of misalignment and end movement. It is used in mechanical engineering and manufacturing. To learn more about couplings, read this article.
Mechanical connection between two objectsThe present invention relates to a method and assembly for forming a mechanical connection between two objects. The methods of this invention are suitable for connecting both solid and hollow objects. For example, the method can be used to make mechanical connections between two cylinders. This method is particularly useful for connecting two cylinders that are positioned near each other.
Absorbs vibration
A coupling insert is a part of a vehicle's drivetrain that absorbs vibrations. These inserts are designed to prevent couplings from moving out of phase. However, the coupling inserts themselves can wear out and need to be replaced. Universal joints are an alternative if the coupling is out of phase by more than one degree. In addition, internal bearings in the coupling need to be lubricated and replaced when they begin to show signs of wear.
Another embodiment of the invention includes a flexible coupling 25 that includes rearwardly-extending lugs that extend toward the coupling member 23. These lugs interdigitate with corresponding lugs on the coupling member 23. They are spaced circumferentially. A first elastic member 28 is interposed between lugs 26 and 27, and is adapted to yield in a counterclockwise direction. As a result, it absorbs torsional vibrations.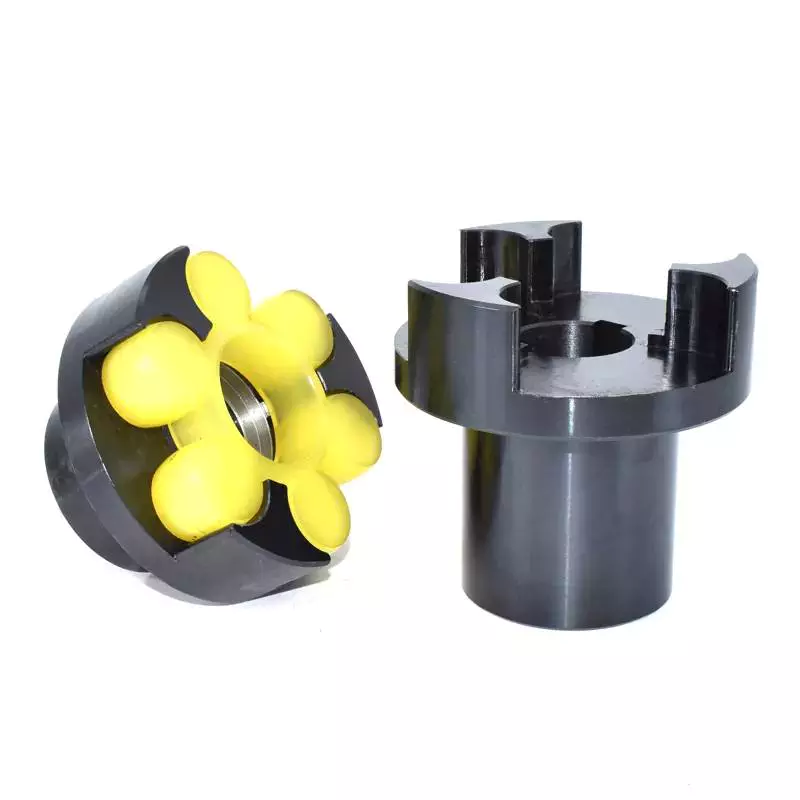 Blocks heat transfer
Thermal coupling occurs when a solid block is thermally coupled to the air or fluid passing through it. The amount of heat transferred through a solid block depends on the heat transfer coefficients of the materials. This paper presents a numerical model to understand how heat transfers through different block materials. This work also describes the thermal resistance network for a one-dimensional block.
In some cases, thermal coupling increases the heat transfer mechanism. As illustrated in FIG. 1D, a heatpipe coupler 112 couples two heatpipes 110-1 and 110-2. This configuration allows the pipes to be coupled to the heat source and to the condenser. In addition, the heat pipe couplers may have bellows at the ends to help facilitate linear motion.
Thermal coupling is achieved by ensuring that at least one block is made of a material with a lower thermal expansion coefficient than the annulus. Ideally, the block's mean thermal expansion coefficient is at least twenty percent lower than the annulus's mean thermal expansion coefficient. This ensures that the thermal coupling between the two parts is as efficient as possible.
Another type of thermal coupling is achieved by using flexible elements. These are often washers or springs. These components allow the blocks to maintain physical contact with the post 55, which means that the heat transfer is more efficient even at higher temperatures. The flexibility of these elements also makes it possible to choose an element that will not impede assembly.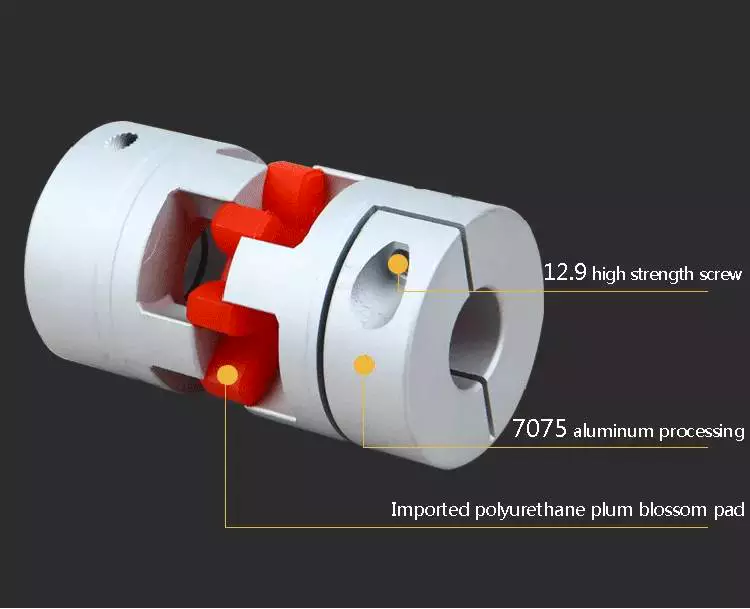 Protects rotating equipment
A reliable, long-lasting coupling system can reduce the risk of damage to rotating equipment. Designed to protect against torque overload and wear, Voith torque-limiting couplings provide outstanding safety and reliability. As a result, they can deliver maximum performance and minimize equipment downtime. In addition to their long-term benefits, these solutions are ideal for applications where safety and reliability are of paramount importance.
A good coupling provides many advantages, including the ability to transmit power, compensate for axial movement, and absorb shock. It is essential to choose the proper coupling for your application based on the basic conditions of your rotating equipment. For example, if you have two shafts with parallel rotation axes, you should choose a parallel coupling. Otherwise, you should use an angular coupling.
Torque-limiting couplings can also provide protection for rotating equipment by disengaging at a specific torque level. This protects the drive shaft from undergoing catastrophic failure. Torque limiters are particularly helpful for high-value equipment. By preventing catastrophic failure, you can avoid expensive repairs and minimize equipment downtime.
Coupling guards are easy to install and provide effective protection for rotating equipment. These covers are made of sheet metal bent to fit over the shaft. They are durable and easy to remove when necessary. This type of guard can prevent employees from catching their hands, tools, or loose clothing on motor coupling components.




editor by CX 2023-07-12